Monday Morning Marketeer,
Discover Free Tools Available for SEO
Time:
09/02/2015 08:00 AM EDT

Episode Notes:
The Monday Monrning Marketeer Guest is internet SEO, Search engine optimizer, Rich Massafras, who will tell you that SEO is not dead, just going through metamorphosis. And if you have a website you cannot ignore the beautiful butterfly that SEO has become.
Richard Massafra has worked in manufacturing as a machinist and engineer for over 20 years before switching to the IT filed where he was an instructor and later a network engineer. Well working as an engineer in manufacturing and the IT field he had a few part time businesses. Richard owned a chocolate manufacturing business where he and then a concession trailer business making the best fresh cut fries at fairs and festivals in Western Pennsylvania. Now Mr. Massafra has spent the last few years marketing and doing SEO (Search Engine Optimization) for his websites and other businesses. His speciality is ranking Youtube videos and Social webpages such as Yelp, and Facebook .
Massafra Internet Productions
Massafra Internet Productions helps local businesses attract new customers and remind current customers about the services and products they offer. MIP specialty is ranking videos . If you
don't have a video don't worry they can produce a professional video
for 10% of what other production companies charge.
Their client's videos are written by their customers without them even knowing they did it. The video takes an online reviews from Yelp, Facebook, Merchant Circle and other review places and combines them with professional spokes models to produce a 60 second review branding video.
After MIP has the video their real work begins with optimizing the video before uploading it to video sites. Then they use a vast array of blogs and social sites to build authority for your website, social sites and videos.
They do the small things that other companies are not aware of or are not willing to do to give companies the best possible chance that their videos are viewed and attract more customers.
MIP will help evaluate keywords and create a plan for ranking keywords fast so there is not a year waiting for results.
Pittsburgh SEO.com Massafra Internet Productions
Free tools to help with SEOGoogle Ad Words
How is MozRank scored?
We calculate this score on a logarithmic scale
between 0 and 10
. Thus, it's much easier to improve from a MozRank of 3 to 4 than it
is to improve from 8 to 9. An "average" MozRank of what most people think of as a normal page on the Internet is around 3.
How can MozRank be improved?
A web page's MozRank can be improved by getting lots of links from semi-popular pages or a few links from very popular pages.
What free tools can be used for keyword research?
What free tools s are best for tracking rankings?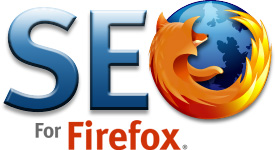 SEO Book plug in for Firefox, Rank Tracker
What tools that are free for automated link building?

What tools are free for discovering why certain sites are ranked number 1
?

What does Google say about linking?
Do you have all of this in a document that can be downloaded?
Cash Flow Engineer, Rich Massafra
Thank you for your viewing and listening support. If you would like your business featured on the Monday Morning Marketeer please contact us

HERE

.
This was reported as a reproduction of Monday Morning Marketeer™ done by Joanne Quinn-Smith.© Joanne Quinn-Smith 2015 All rights reserved.